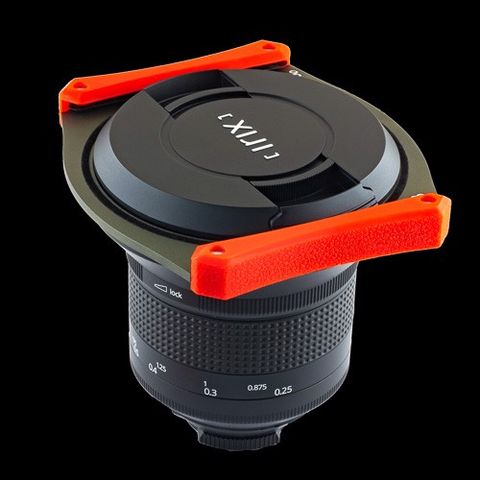 Bombo X100 Ultra Ligt-weight filter's holder
Thương hiệu:
Bombo

Bombo X100
---
Bombo X100 Filter's Holder is The most Ultra Light weight for super lens, support to 95mm super wide lens such as Irix 15mm f/2.4, Zeiss Milvus 15mm f/2.8, 95mm Medium & large format lens and some Voigtlander lens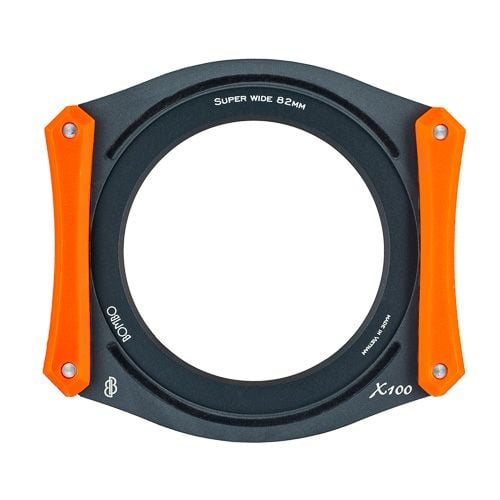 1. Chất liệu cao cấp từ hợp kim nhôm máy bay 6061-T6 Anode đen và Anode cứng (phiên bản Quân đội)
2. Ngàm lẫy bằng nhựa POM siêu bền, siêu đàn hồi
3. Lá ngăn filter bằng sợi carbon tổng hợp siêu mỏng 0.2mm, gia tăng chất lượng hình ảnh
4. Bề mặt chống phản xạ, có đệm nỉ chống trầy filter và che kín sáng,
5. Trọng lượng siêu nhẹ : 48 grams
6. Hỗ trợ lens siêu rộng 15mm (full frame) và đường kính lớn đến 95mm
7. Gá kẹp bằng nhựa ABS cao cấp tạo nhám chống trượt
8. Có nhiều phiên bản màu sắc khác nhau theo cá tính
9. Giá thành rẻ nhất - Bảo hành 5 năm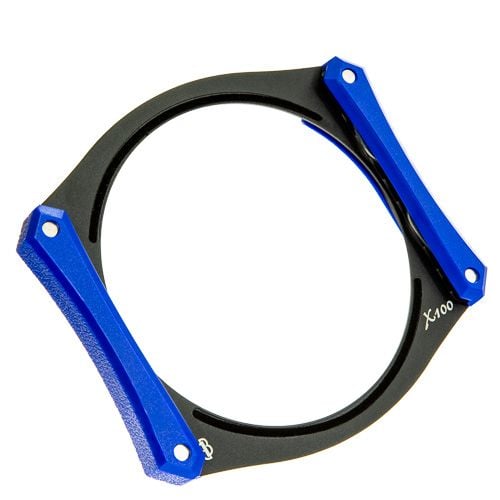 1. Increasing Image quality
Special construction for eliminate light leakage when shooting long exposure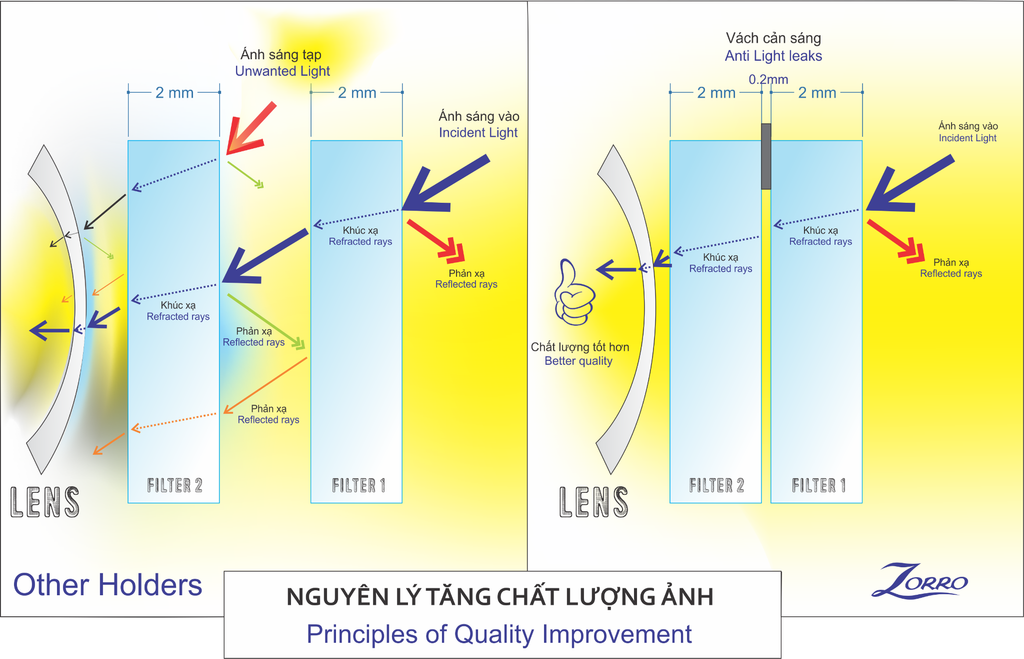 2. Super-wide angle
X100 holder support super wide lens thread to 95mm like Irix 15mm f/2.4, Milvus 15mm f/2.8, medium and large format lens system, and Voigtlander 12mm, 15mm, 21mm lens (version II) system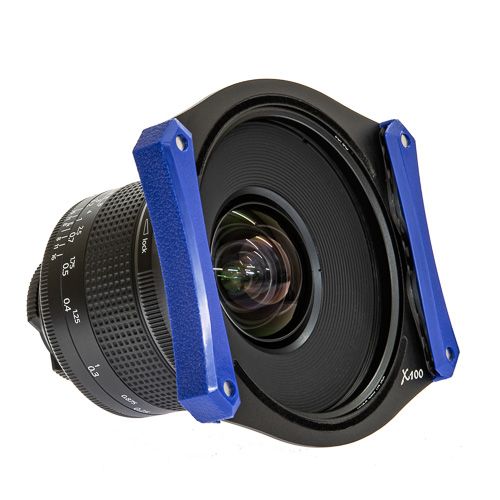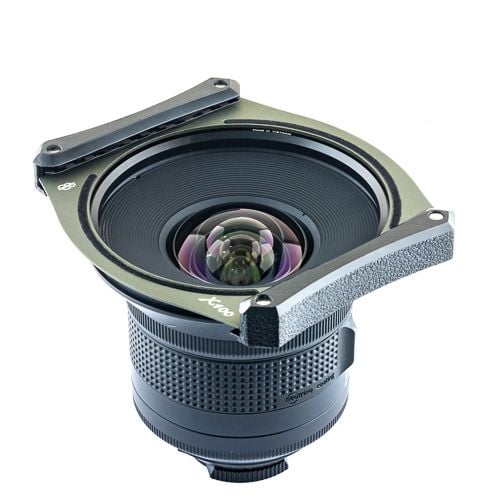 3. Fast and smooth accessing

One step slide in on front lens without any screw and free 180o rotating, can install X100 by one hand very fast and easy. Filter slots constructed improved from Bombo Zorro filter holder, design with carbon fiber make filter moving more smoothly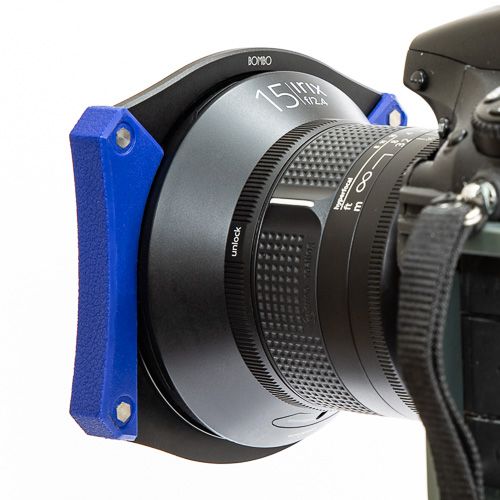 4. High quality materials
X100 filter's holder parts make by High quality and long-life materials: Body made by aviation alumnium alloy for strong construction. light weight and smooth filter moving Filter slot made by Poly-carbon with high flexibility helps strong keeping but smooth moving. There are super thin Carbon fiber layer inside to seperate filters layer.
| | | | | | | |
| --- | --- | --- | --- | --- | --- | --- |
| | | | | | | |
| Brandname | | | | | | |
| In stock | In stock | In stock | Limite stock | Limite stock | Discontinued | Limite stock |
| Weight | 55grs | 48grs | 78grs | 75grs | 75grs | 50grs |
| Diamension | 116x123x11mm | 115x122x14mm | 111x121x10mm | 116x121x10mm | 116x121x10mm | 110x120x16mm |
| Matterrial | Allumium + Carbon | Allumium + ABS | Stainless Steel+ Carbon | Stainless Steel+ Carbon | Stainless Steel | Plastic |
| Holder Size | 100mm | 100mm | 100mm | 100mm | 100mm | 100mm |
| Slot number | 2 | 2 | 2 | 2 | 2 | 2 |
| Filter compatible | 100x100/150x2mm | 100x100/150x2mm | 100x100/150x2mm | 100x100/150x2mm | 100x100/150x2mm | 100x100/150x2mm |
| Anti Light-leaks | YES | YES | YES | NO | NO | NO |
| Max Dia. Lens | 95mm | 95mm | 95mm | 95mm | 95mm | 86mm |
| Max Angle Lens (Fulframe) | 10mm | 15mm | 12mm | 10mm | 12mm | 16mm |
| Color | Multi color | Multi color | Metalic | Metalic & black | Metalic & black | Black |